3 Meals To Keep Calorie Intake On Track
We know that come evening, your diet plan can take a hard hit with those super strong cravings. Whether you indulge in something not-so-healthy because you're "rewarding" yourself for a great health day, or you just can't resist taking a second helping of that delicious meal you spent hours prepping — dinner can be a challenge. You need to have some great winter dinner ideas to maintain your calorie count.
That's why these three indulgent, low-calorie dinners are a great idea for those of you looking to keep your calorie count down, even in the evening. Clocking in at under 500 calories each, these meals will help to keep you on track.
1. Stuffed Baked Potatoes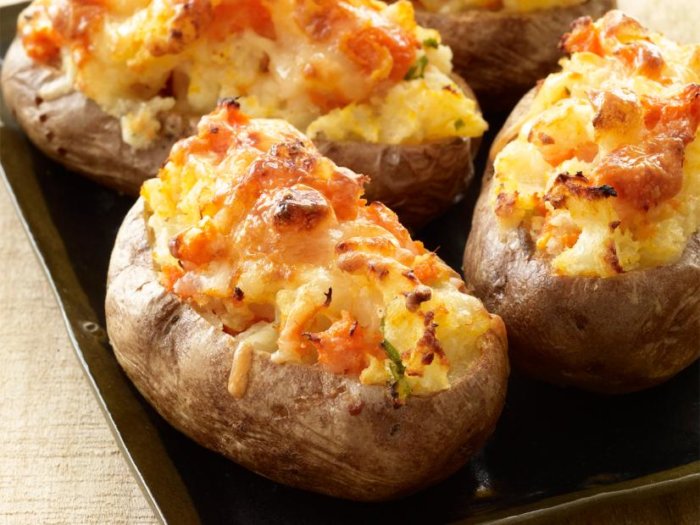 You need:
1 medium russet potato
1 teaspoon butter
¼ cup shredded cheddar cheese
½ cup broccoli
Salt and pepper to taste
First, bake the potato in the microwave until soft. Then, cut it in half and scoop out the middle. Mash the potato in a bowl with the butter and half of the shredded cheddar cheese. Season with salt and pepper. Return the mashed potato to the potato skins and top with broccoli and the remaining cheddar cheese.
Bake in the oven for 10 minutes at 400 degrees F.
2. Vegetable Lasagna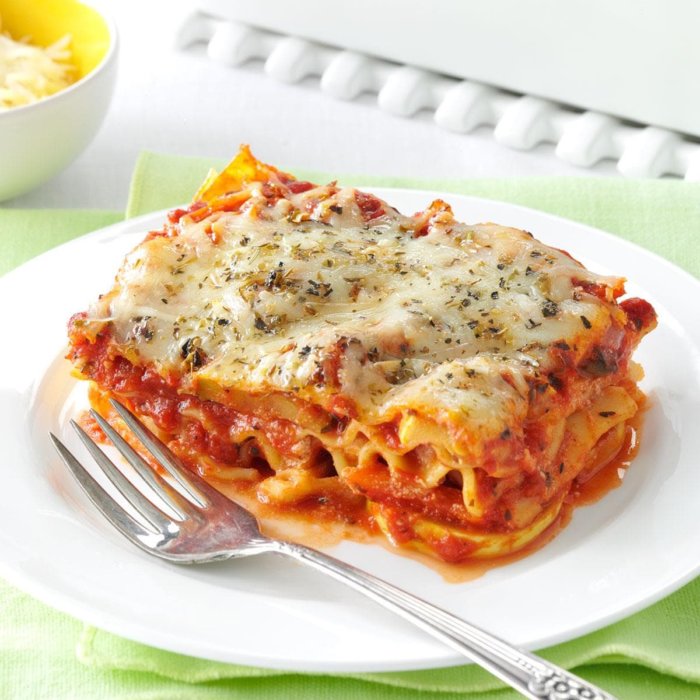 This recipe serves four to six (yes, you can take a second helping!).
You need:
2 large eggplants
2 large zucchinis
1 15-oz container part-skim ricotta cheese
2 cups baby spinach
1 15-oz can crushed tomatoes
2 cloves garlic, crushed
Handful fresh basil leaves, chopped
¼ cup shredded mozzarella cheese
2-3 Tablespoons olive oil
Salt and pepper to taste
Cut eggplant and zucchini lengthwise into ¼-inch thick pieces. Salt the eggplant and set it aside for 20-30 minutes. Wash off the eggplant and pat dry it with a clean towel. Brush the eggplant and zucchini with olive oil and season with salt and pepper. Lay the slices out on a baking sheet, and bake at 400 degrees F for about 15 minutes or until soft.
Combine crushed tomatoes, garlic, basil, 1 tablespoon of olive oil, salt, and pepper in a bowl for the tomato sauce. Mix well and set aside.
Place spinach in a hot pan with a drizzle of olive oil until spinach begins to wilt. Set aside.
Begin assembling your lasagna by first spreading tomato sauce on the bottom of a deep lasagna pan. Layer eggplant slices, spinach, ⅓ of the ricotta cheese, zucchini slices, tomato sauce, eggplant, ⅓ of the ricotta cheese, zucchini slices, etc. until all of the ingredients are used up. Top with the shredded mozzarella cheese. Bake at 350 degrees F for 30 min covered, and another 10 minutes uncovered.
With so many restaurants around, how do you find one that has food suited to your lifestyle?  Simply tell HowUdish what kind of meals you're looking for and the app finds nearby restaurants with options for you. Download the App on the App Store Now!

3. Grilled Chicken and Avocado Tortillas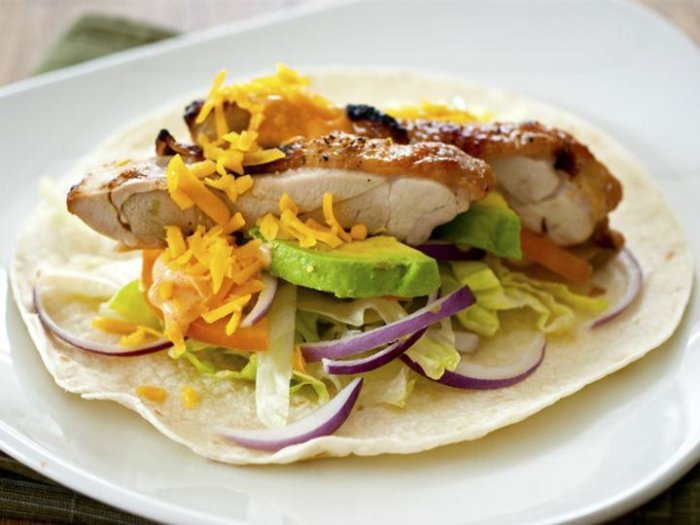 This recipe serves four.
You need:
2 pieces of chicken breast
Juice from 1 lime
3 tablespoons olive oil
3 cloves garlic, crushed
2 tsp ground cumin
1 tsp chili powder
¼ cup chopped fresh cilantro
Salt and pepper
For serving:
4 large corn tortillas
1 large avocado
1 small red onion, chopped
3 Tbsp chopped cilantro
Lime wedges
Hot sauce (optional)
Whisk together lime juice, olive oil, garlic, cumin, chili powder, cilantro, salt, and pepper. Add chicken to a resealable bag and pour mixture over the chicken, coating it very well. Put chicken in the refrigerator and let marinate for 1-6 hours.
Grill chicken until cooked through. Allow to cool for 10 minutes, and then slice chicken into thin strips.
Add chicken, avocado slices, red onion, cilantro, a squeeze of lime, and hot sauce to a warm tortilla. Wrap and enjoy!
Download the HowUdish App on the App Store to find the nearby restaurants that have food suited to your lifestyle!