Taking on a new health regime doesn't need to be about calorie restriction or hunger. It's about making smart switches to your existing diets just by doing easy swaps.
For many of us, the New Year means a new diet. However, if we don't want to get stuck in the diet cycle and once again fail at your New Year's resolutions, it's important to make some small, lasting changes. The key to getting your health and diet on track and sticking with it is making small changes that you can incorporate into your everyday life, rather than drastic, restrictive changes that you can only stick to for a few weeks.
Swap Water for Juice & Soda
Swapping water for any juice and soda you might be drinking is a major step in the right direction for healthy food habits. Being hydrated has so much to do with how you are feeling and your body's ability to utilize the nutrients you are feeding it. Soda and high sugar juices also add empty calories and sugar to your diet that you can easily cut out by adding water instead.
With so many restaurants around, how do you find one that has food suited to your lifestyle?  Simply tell HowUdish what kind of meals you're looking for and the app finds nearby restaurants with options for you. Download the HowUdish App today!

Swap Restaurant Meals for Healthier Options
Making healthy food habits while eating out is also an important part of staying on track. Instead of just giving up and binging when you go out to eat, choose a meal that nourishes your body and allows you to continue making healthy decisions. Using an app like HowUdish can help you look at restaurant menus beforehand and choose a dish that fits your needs and allows you to stay on track.
Swap Whole Grains for Refined Grains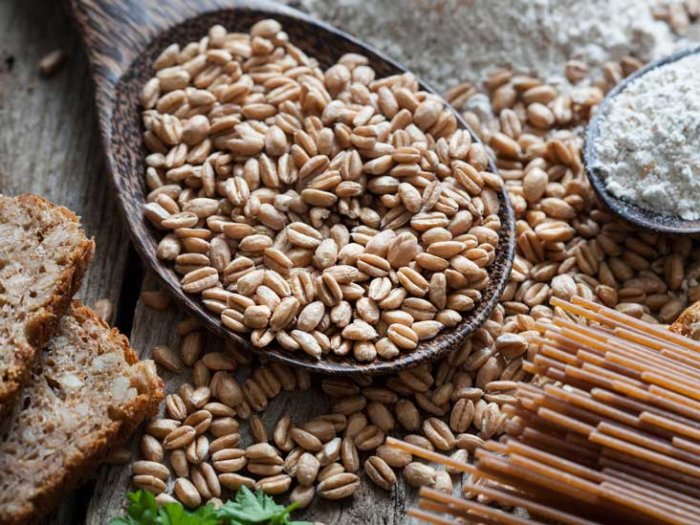 If you're eating a lot of bread or pasta, make it a little healthier by choosing whole grain versions. There is no need to completely cut these things out of your diet, but choosing the whole grain option adds tons of nutrients. Compared to their processed counterparts, whole grain products have significantly more fiber and nutrients. Choosing whole grains allows you to continue eating some of your favorite meals while adding more nutrients to your diet.
These are just a few simple swaps you can make to create a healthier diet this year. All of these changes are small, yet significant. And most importantly, they're changes that you can stick to. Here's to a happy and healthy 2018!
Even if you're not going out, HowUdish lets you order food from nearby restaurants. Go to your My Dishes page, find food you love and order! Download the App Now!

Photo by Elenadesign/Shutterstock.com