Warm Your Soul And Feed Your Appetite With These Fall Comfort Foods
As the fall season approaches and smells of pumpkin spice and maple fill the air, you may start to crave your comfort food favorites. You can choose your fall fruits and vegetables to fill your tummy. From creamy soups and pasta dishes to spicy chilis and fluffy biscuits, comfort food can warm your soul and feed your appetite.  However, these same foods can also sabotage your healthy lifestyle and may not always fit within the confines of your special diet. No need to worry though. I have listed below some ways you can enjoy your favorite comfort foods. They will keep your healthy lifestyle on track.
Mac and cheese, please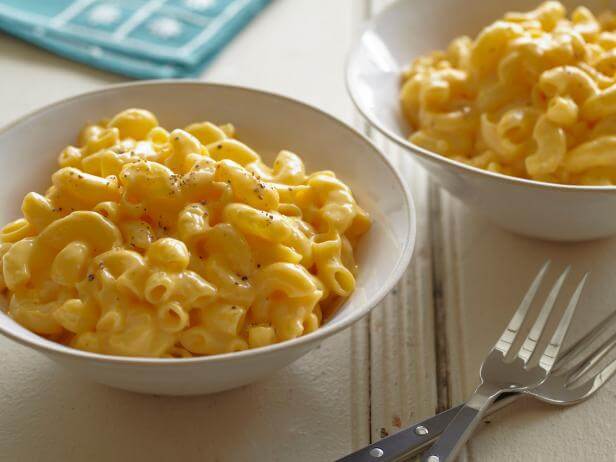 Macaroni and cheese is a classic dish that is very popular in holiday dishes and comfort food gatherings.  However, with the dairy and gluten in this dish, not everyone can enjoy this dish without uncomfortable side effects. However, there are some ways you can enjoy such pasta dishes and still fulfill your comfort food cravings without sabotaging your healthy lifestyle.
– Replace pasta with vegetable-based noodles: Instead of spaghetti, try spiralized or peeled strips of zucchini, carrot, or even spaghetti squash.  Blanch these faux noodles in boiling water for about 4 to 6 minutes to soften up. Drain and enjoy with your favorite pasta sauce.
– Use brown rice pasta: Through a process of experimentation, I have found that brown rice pasta seems to provide the best texture and taste out of the gluten-free pasta I have tried. It doesn't get mushy and is firm enough to stand up to any creamy sauce that it may encounter.
– Replace cream with coconut milk: If you're dairy free, but still want to enjoy a creamy sauce, try using coconut milk or cream (not coconut beverage). Bring this milk to a simmer and add in shreds of your favorite non-dairy cheese product to create a creamy cheese sauce that is vegan-friendly.
Bring on the mashed potatoes
There is nothing like a delicious scoop of mashed potatoes and gravy to warm your belly. However, this starch-laden dish can make your belly feel heavy and bloated after, and the milk and butter usually included in this dish may not work for all special diets. Here are some small modifications you can make so you can enjoy mashed potatoes safely without losing flavor.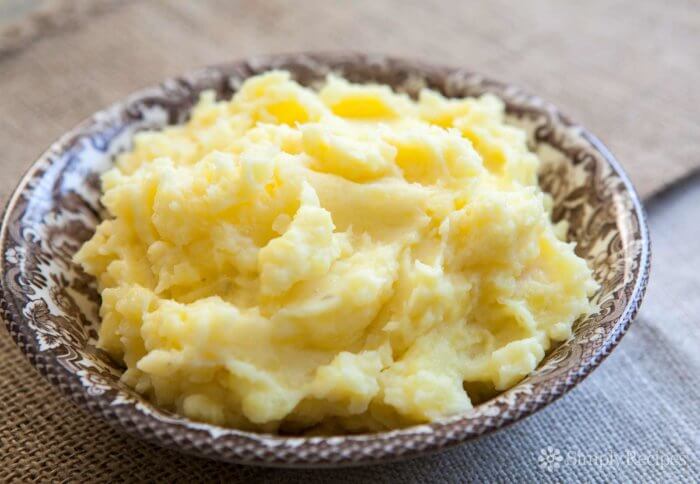 – Use sweet potatoes and other root veggies instead of white potatoes: If you are trying to eat a higher fiber diet, but want to enjoy some potatoes, simply replace your white potatoes with other root vegetables like sweet potatoes and carrots.  I find that 2/3 sweet potatoes and 1/3 carrots with a touch of dairy-free milk, salt, and vegan butter create a comfort food favorite that just about everyone can enjoy.
– Use plant-based milk instead of butter and cream: Instead of cow's milk, use coconut milk or almond milk.  Blend the milk with your potatoes. If you crave butter in your recipe but are dairy-free, try flaxseed-based margarine or olive oil-based butter alternative instead.
– Use cornstarch and bouillon to make gravy: A simple gluten-free gravy recipe can be created by first preparing a bouillon (chicken, ham, beef, or vegetable, whichever your preference) and bringing it to a rolling boil in a small pan. Then create a slurry of one tablespoon water and one tablespoon cornstarch per cup of bouillon. Slowly stir the slurry into the bouillon until the gravy starts to thicken. Then turn down the heat to low and simmer until it reaches your desired thickness which should only take a few minutes.
Find nearby restaurants with meals you love with HowUdish, the app that helps you find dishes suited to your tastes & nutritional lifestyle. Get the HowUdish App Now!

Chicken soup for the soul
There is nothing like a warm bowl of soup on a cool autumn day to warm your heart and soul. However, sometimes a special diet can limit you from enjoying certain comfort food favorites like chicken noodle soup or creamy chowders. Here are some small changes you can make to your soup recipe to make it safe to consume on any special diet.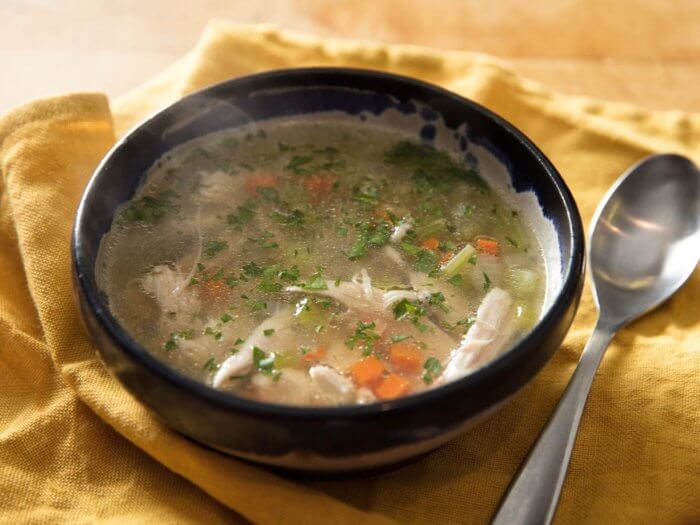 – Load up on vegetables: If you don't eat meat, instead load up on hearty vegetables like sweet potatoes, rutabaga, yams, or carrots to help bulk up your soup. Choose vegetables in harvest for optimal flavor
– Replace noodles with rice or other high fibre grains: If you crave noodles, but are gluten-free, instead use a fibre-rich grain like quinoa or brown rice.  Be sure to wait and add in this grain into your soup bowl right before you eat since letting it sit in your soup over time can make the rice or grain mushy and your soup unpalatably thick.
– Use a vegetable stock: If you are vegetarian or vegan, replace animal-based bouillon flavour with vegetable bouillon, or create your own vegetable stock by boiling up some celery, onions, leeks, tomatoes, and carrots with a bit of salt and pepper. Drain these vegetables and blend in a food processor or blender until smooth. Use this paste as a bouillon concentrate. You can use about one teaspoon for every cup of water.
– Use a plant-based milk base: If you are craving chowder or bisque, but are dairy-free, then use coconut cream or milk to thicken your dishes. You can also blend up some cooked cauliflower or radishes, or any root vegetables for that matter, to create a milk-free base that can thicken up just about any soup recipe.
Remember this…
No matter what diet you may follow, there is always a way to still enjoy the fall fruits and vegetables or even your favorite foods with a little bit of creativity and preparation.  Contact HowUdish if you have any more questions or ideas for future articles so you can get the most enjoyment out of your special diet needs.
Find a network of friends who share their favorite restaurants that match your nutritional lifestyles. Chat and share the places you love to eat while discovering new favorites and find a meal that matches your lifestyle. Download the new version of the HowUdish App today!