12 Fall Fruits and Vegetables that are Easy to Make
It's that time of year when the leaves start falling in many places, the crisp, cool breeze starts to blow, and many delicious fruits and vegetables come to harvest. When you eat produce that is in harvest, not only is it more readily available, but the flavor is at its peak. That is why you should focus each season on eating those foods that are in harvest, so you can enjoy them at their best. Here are some tips on how you can use fall fruits and vegetables in your meals and snacks this fall.
Get ready for the fall with these fruits and vegetables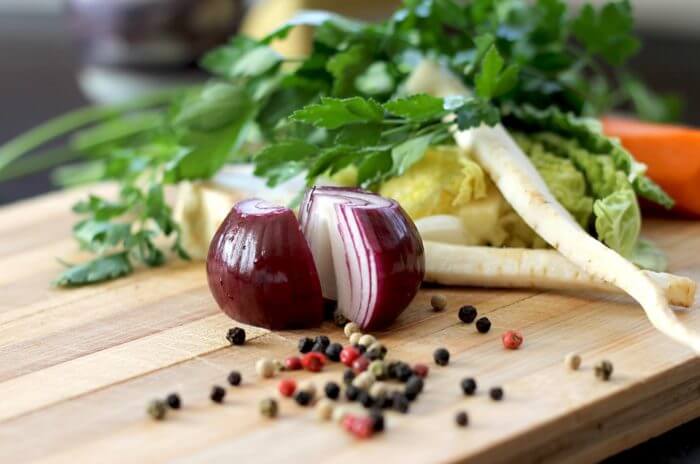 Here is a short list of some fruits and vegetables that are in harvest during the fall season:
Apples, bananas, cranberries, grapes, lemons, limes, mango, and pineapple are deliciously sweet fruits in season in autumn. When it comes to fall vegetables, squash, pumpkins, and other root vegetables like carrots, beets, and sweet potatoes may come to mind. However, fall vegetables also include:
Bell peppers
Broccoli
Brussels sprouts
Cabbage
Cauliflower
Garlic
Green beans
Kale
Mushrooms
Onions
Peas
Spinach
Adding fall vegetables to mealtime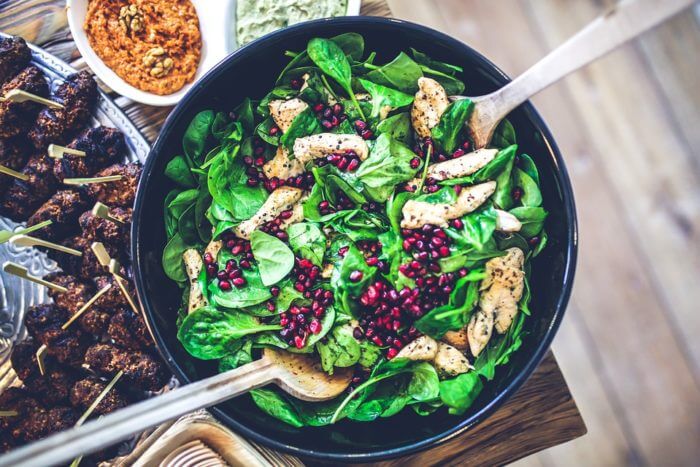 Fall vegetables are not only colorful but can be a great addition to any fall meal no matter how you cook them.
Roasted root vegetables:
Roasting vegetables such as sweet potatoes, carrots, and other root vegetables will caramelize the vegetables, thus bringing out the natural sweetness of the vegetables. Cut into small pieces about one to two inches wide and coat with olive oil and a sprinkle of salt and/or ground pepper. Then spread onto a cookie sheet and bake for about 45 minutes (or a bit longer) at 425 degrees Fahrenheit.
Steamed vegetables:
Vegetables that taste great steamed include green beans and leafy greens like spinach and kale. Just 5 minutes in a steamer should be enough to cook these greens while preserving their color and flavor.
Mashed fall vegetable mixes:
If you prefer a creamier creation with your fall vegetables, then peel some root vegetable. Boil or steam them and then mash up with a hand mixer or ricer.  Add flavor by combining your mashed root vegetables with a bit of butter, plant-based milk like almond milk and savory fall produce like sautéed onions or garlic.
Soups and Stews:
Use diced root vegetables and fall harvest favorites to volumize your soups and stews. If you prefer to go meatless, use these vegetables to create a fall harvest soup with sweet potatoes, carrots, squash, and green beans to provide a fiber-rich, flavorful meal with a base of vegetable stock, bay leaves, and a sprinkle of salt and pepper.
If you are looking for a comfort food favorite, use a slow cooker to create delicious family meals like pot roast with carrots and onions or corned beef and cabbage. Sear meats in a pan on each side for about a minute, sweat out some vegetables in a pan, then place all ingredients in the slow cooker. Add in a few cups of chicken, beef, or vegetable stock and place the slow cooker on low heat for 6 to 8 hours for a set it and forget it fall meal option.
Fall fruits for snacks
Snack time can be sweet with fall fruits as your treat. Here are a few simple ways to add fruits to your daily routine.
Blend a small banana with diced pineapple, mango, and ice for a tropical flavored smoothie.
Slice up some apples and dip in some peanut butter for a good protein and carbohydrate balanced snack.
Boil up a cup or two of fresh cranberries with a few tablespoons of water in a pot. Add a bit of lemon or lime juice and sugar. Boil down into homemade cranberry sauce for your fall meal.
Wash some grapes and enjoy on their own as a sweet treat full of fiber. Freeze grapes to concentrate flavor and provide a healthy alternative to other frozen treats.
No matter what your food intolerances, fall fruits and vegetables can be used to satisfy your savory or sweet cravings. Look to HowUdish for more ideas and recipes on how to eat delicious food while staying healthy.