Favorite Holiday Meals And Their Health Effects
Controlling your appetite while being surrounded by delicious holiday favorites can be hard enough. But when just a bite of some of those favorites could lead to a digestive upset or allergic reactions, then the struggle becomes more real. Food allergies and intolerances are difficult enough to deal with on a daily basis between reading every label and having to analyze the menu when eating out. However, holidays can be especially hard. There are certain foods that bring back happy memories or bring loved ones together cannot be enjoyed without dire health consequences. However, it doesn't have to be this way since a few simple changes to your favorite recipes can be revised to help you enjoy the holiday and eat it too.
Common holiday meal favourites
Holiday dinner may look a little different for everyone. However, here is a list of some comfort food favourites that come to mind when holiday time rolls around.
Macaroni and cheese
Mashed Potatoes
Green Bean Casserole
Pies, pies, and more pies
Eggnog
Hot cocoa
Although these dishes sound delicious. The problem is that those with gluten-free or dairy-free lifestyles may not be able to enjoy them. That is, enjoy them safely without risk of digestive distress or triggering an allergic response. However, with a few minor tweaks to the ingredient lists, these holiday favorites can still be savored without consequence.
Holiday recipe makeovers
Without further ado, here are some small recipe makeovers you can make to your holiday meal line-up that will make your favorites allergen-safe for most without sacrificing flavor.
• Macaroni and cheese: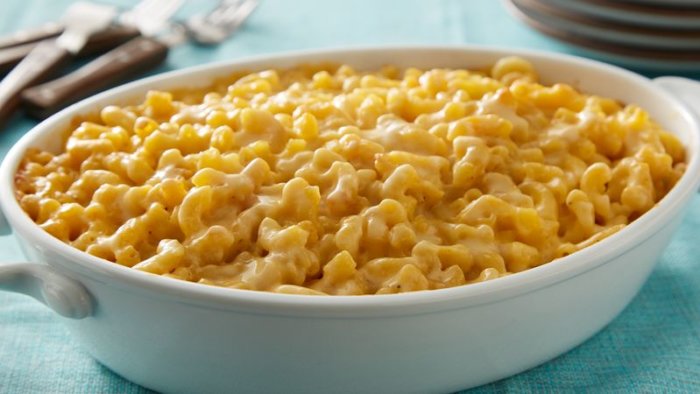 Pasta and creamy cheese are good just about any day. This dish is especially common upon the holiday meal table. However, dairy and gluten stand in the way of this being an allergen-friendly dish. Therefore, first, replace the normally wheat-based pasta with a gluten-free version. From experience, brown rice-based pasta tends to maintain their al dente texture best. Then, make your own dairy-free cheese sauce by first heating a pan and melt a tablespoon or two of vegan butter. Once it starts to melt, mix in a tablespoon of cornstarch with a whisk. Then, slowly whisk in your favorite plant-based milk (almond milk seems to taste best in this case). A few cups of plant-based milk should suffice, depending on how much pasta you are making. Finally, let this mixture boil and add in a shredded vegan cheese of your choice (a good vegan cheese product is Follow Your Heart that is also good for soy-free friends, but you will have to shred this cheese yourself since I have only seen it in slices). Whisk until sauce starts to thicken and then remove from heat. Pour over drained pasta, stir, and enjoy.
• Mashed Potatoes: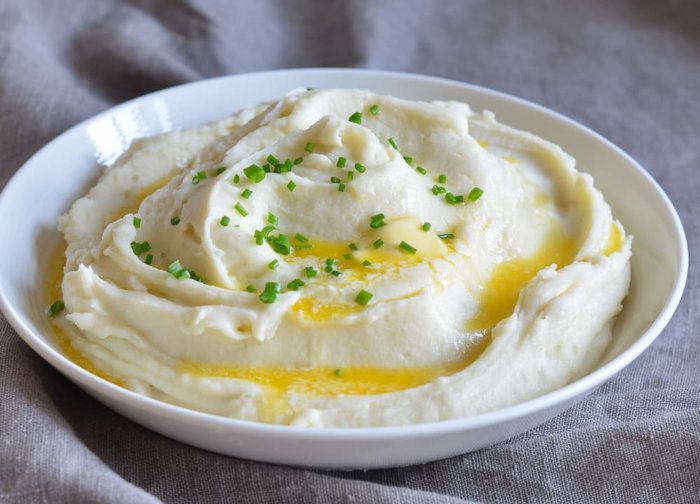 This creamy dish of deliciousness is a personal favourite, but not necessarily the healthiest. Made of cooked and diced potatoes, butter, and milk, this dish is not safe for those who are dairy-free. However, a simple substitution of vegan butter and a splash of unsweetened almond milk can make this recipe friendly for most food intolerances and allergies.
• Green Bean Casserole: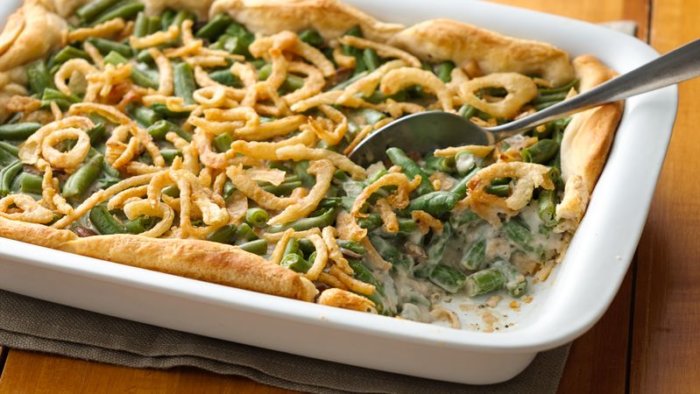 Yet another creamy holiday dish that has become a tradition for many is green bean casserole. Although it has a healthy foundation of green beans, this dish usually contains cream and high FODMAP crunchy onions on top. However, you can still find delicious flavor after modifying this dish to make it more allergen-safe. Just wash whole green beans, dry off, toss in olive oil, sprinkle with salt and pepper, spread on a non-stick cooking sheet, and then roast in the oven for about 25 minutes or more (depending on your oven) at 425 degrees Fahrenheit. Throw these beans in a casserole dish and add a low lactose cheese like parmesan or some nutritional yeast for a savory flavor. For an added bonus, you can also top your green beans with bacon bits of the meatless or meat-free variety. The sky is the limit on how you can redress this dish.
Download the upgraded HowUdish App on the App Store to find the new local restaurants near you and much more!

• Gravy:
No holiday meal seems complete without gravy. However, gravies usually contain meat-based broths, flour, and high FODMAP ingredients like garlic or onion. So, to make gravy safe for just about everyone, start with a vegetable stock. Then take a cup of stock and whisk in a tablespoon of cornstarch. Pour this slurry into a larger pot of stock and stir while simmering on low to medium heat until thickened.
• Pies, pies, and more pies: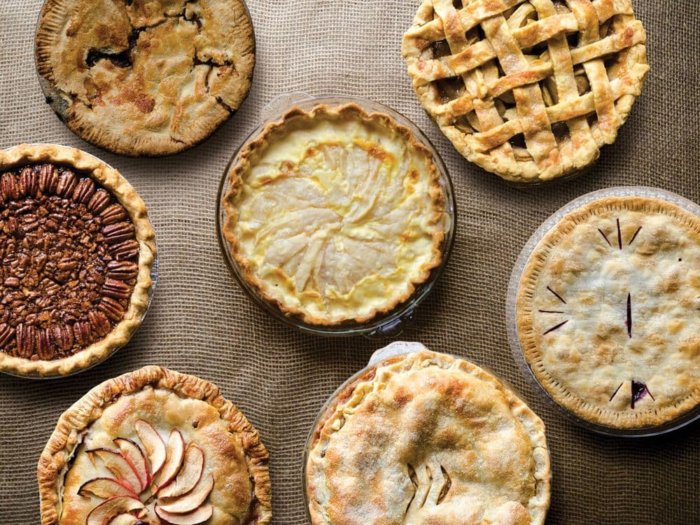 The main culprit in pies comes down to the crust when it comes to food allergies. This can be an easy fix though as long as you are not allergic to nuts. Some very finely processed walnuts or almonds (a food processor or coffee bean grinder works well to achieve this) mixed with a bit of butter of your choice can be pressed in a pan and baked for 8 to 10 minutes at around 350 degrees Fahrenheit. This is not necessarily going to be the crust you are used to. It can provide a crunchy texture at the base of your favorite pie recipes. And when it comes to pie toppings, apples and pears are a no-go for those on the low FODMAP regimen. Therefore, the FODMAP friendly crowd will have to opt for safer low FODMAP fruits like strawberries or rhubarb.
• Eggnog or hot cocoa: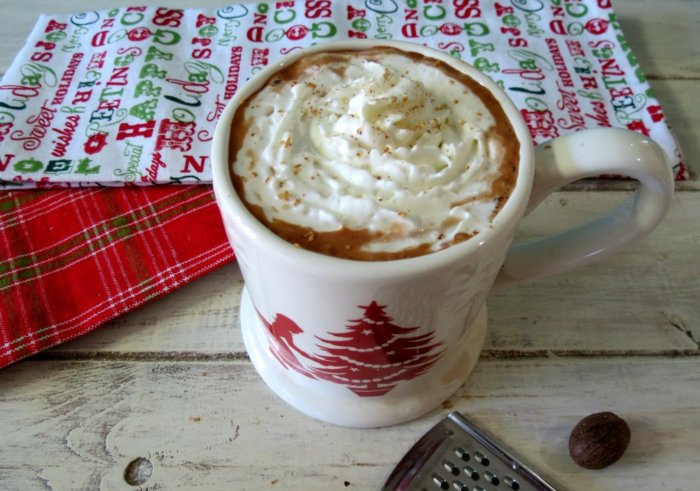 And last but not least, no holiday meal would be complete without a cozy glass of eggnog or hot cocoa. By just replacing the cream and milk in these drinks with plant-based milk like coconut milk (or coconut cream for a thicker concoction), you can still enjoy the other holiday flavors in these beverage recipes.
Final tips for holiday eating
Holiday time is not really about food, but a time to reflect on the year gone by with family, friends, and loved ones. Therefore, a bite or two of your favorite indulgences is ok as long as it is not going to hurt your health. So, have fun in the kitchen cooking up your favorites this holiday season, try a new recipe or two, and most importantly, be thankful for all that you have and look forward to the new year ahead.
If you like our blog and would like to stay up-to-date with the latest food trends with complete nutritional information, download the HowUdish app on the App Store.