Best and Healthy Winter Vegetables
When the weather starts to turn cold, comfort foods may come to mind that can warm your belly. This doesn't mean though that vegetables are out of the equation. There are many ways you can add winter vegetables to your daily regimen in a delicious way. In fact, you can even modify some of your favorite comfort food recipes by adding in some vegetable to add fiber and nutrients without sacrificing flavor.  Read below to learn about which vegetables are in season in the winter. Also, learn some creative and tasty ways to add them to your meals and snacks.
Winter vegetables in season
This winter, although the ground may be covered in frost in many places, there are still many vegetables in season. According to the United States Department of Agriculture, here are the vegetables you can enjoy at the peak of flavor and freshness this winter season.
Root vegetables:
Beets, carrots, celery, onions, parsnips, potatoes, rutabaga, sweet potatoes, yams, and turnips.
Leafy green vegetables:
Brussels sprouts, cabbage, collard greens, kale, and Swiss chard.
Leeks
Winter squash:
Buttercup squash, Delicata squash, and Sweet Dumpling squash.
Simple ways to prepare winter vegetables
If you like to keep it simple, winter vegetables taste great in their natural form with little to no seasoning. For example, roasting root vegetables like carrots, sweet potatoes, and radishes all taste great.  Lightly coat them with olive oil and sprinkle a bit of sea salt and pepper. Roast in the oven for about 30 to 40 minutes at 400 degrees Fahrenheit (or more depending on your oven) to bring out the natural sweetness of these vegetables.
You can also keep it fresh by steaming diced winter vegetables for about 10 minutes or so to maintain crispness. Leafy green vegetables also taste great fresh and raw in salads tossed with a light vinaigrette, chopped walnuts, and shredded carrots, or wilted in omelets, stir fry, or soups.
With so many restaurants around, how do you find one that has food suited to your lifestyle?  Simply tell HowUdish what kind of meals you're looking for and the app finds nearby restaurants with options for you. Download the latest version of HowUdish App on the App Store Now!

Modifying meals with winter vegetables
Comfort food favorites like mashed potatoes and macaroni and cheese may take center stage on the table of side dishes. However, these dishes can be made a bit healthier with the addition of some winter vegetables while still maintaining a savory holiday flavor.
Here are some tips to modify some of your favorite holiday recipes by adding fiber-rich winter produce.
Mashed potato makeover: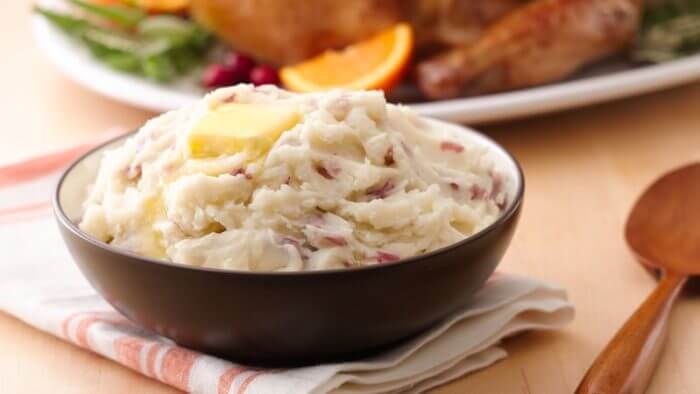 Instead of just using white baking potatoes to make your creamy mashed potato dish, add in some more fiber- and antioxidant-rich root vegetables. Try using one-third baking potatoes, and then a two-thirds mix of sweet potatoes, carrots, and diced rutabaga. Not only will this add amazing natural flavor, but you will also boost the nutrient composition by adding in tons of vitamin A, potassium, and vitamin C. By keeping in a small portion of white potatoes, you maintain the iron content of this dish.  Once these root vegetables are peeled, diced, and boiled, mash them up with some protein and antioxidant-rich soy milk for a nutty flavor. Also, add a little bit of butter to put the finishing touches on this comfort food dish.
Macaroni and cheese mash-up: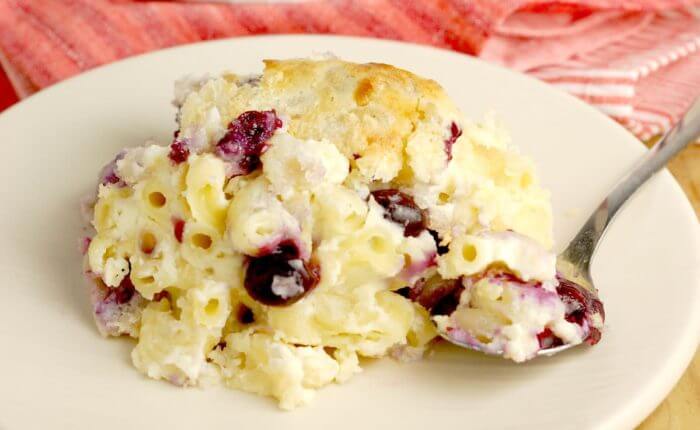 The newest trend is to replace pasta in dishes either partially or fully with shaved root vegetables. For macaroni and cheese, you can take some peeled sweet potatoes and use a spiralizer to curl small pieces of sweet potato into faux pasta pieces. Add sweet potato "noodles" to a pan on medium heat and cook for 5 minutes or until slightly softened. Then add in a few tablespoons of water or unsweetened almond milk. Cook for an additional two to three minutes. Remove pasta from heat and set aside.
Next, in another pan, add in a few tablespoons of butter, a little more almond milk, bring to a boil, and then add in the shredded cheeses of your choice. Cook on low to medium heat and stir frequently until a creamy sauce ensues; you may have to add in more almond milk as you go if you prefer a thinner sauce. Finally, combine the pasta and sauce to create a healthy alternative to this popular comfort food dish.
Take home message
Winter vegetables can provide tasty and warm ways for you to enjoy fiber-rich produce at its peak of freshness and flavor. This can help you maintain a healthy lifestyle even when the weather turns cold. This way you don't have to wait until New Year's day to start eating healthy.
Even if you're not going out, HowUdish lets you order food from nearby restaurants. Go to your My Dishes page, find food you love and order! Download the latest version of HowUdish App on the App Store Now!