Your Keys To Diet Discipline

SET A GOAL
Input your current and target weights

DEVISE A STRATEGY
Select the diet(s) that you're following
FIND HEALTHY EATS
Swipe and save diet-friendly dishes you like at nearby restaurants

KNOW BEFORE YOU GO
Get detailed nutrition info on dishes that interest you

EXPLORE
Find nearby trending dishes, view profiles, follow your favourite athletes and much more
DISH TOGETHER
Eat out, have fun and stay true to your lifestyle. Meet new people and chat about food & restaurants

ORDER ONLINE
Find a dish you want from the My Dishes list. Order through popular ordering & delivery platforms

KEEP IT SOCIAL
Eat out, have fun and stay on track

PAY IT FORWARD
Rate and report dishes and restaurants

SPONSORED DISHES
HowUdish automatically shows if nearby restaurants have deals on your dish

JOIN THE COMMUNITY
Chat with other HowUdish users and exchange recipes and diet tips

GET NOTIFICATIONS
Discover healthy dishes nearby and receive special offers

How It Works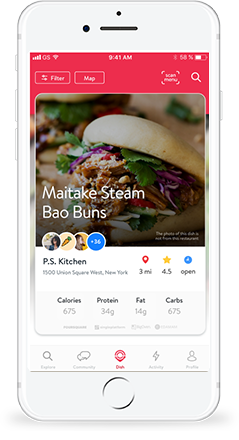 Find a Dish You'll Love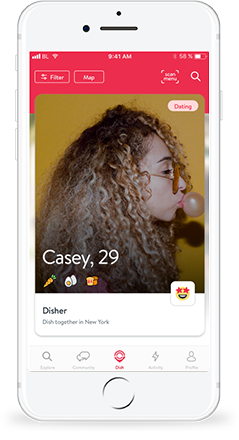 Meet New Friends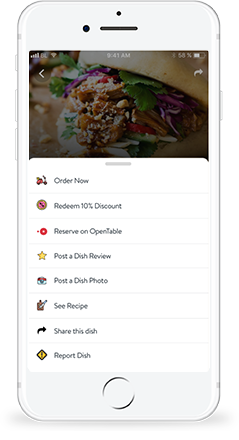 Deals & Discount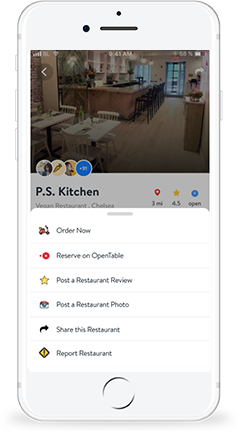 Swipe a Dish, Order Online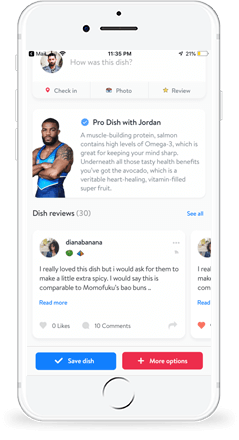 Follow Popular Athletes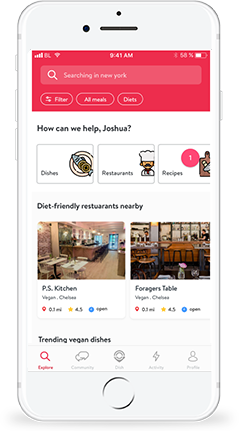 Discover New Restaurants
HowUdish app helps you find dishes suited to your tastes & nutritional lifestyle.
In our biggest update yet, we've added Dish Together! Read reviews and user profiles, then match with HowUdish users. Chat about recipe tips, subscribe to see what top athletes really eat, share restaurants and discuss food & lifestyle. We've also added millions of new dishes to discover!

Save Money
Save money eating at select restaurants with Sponsored Dishes, order food online from local restaurants and join our community to share your favorites.

Find Restaurants
With so many restaurants around, how do you find one that has food suited to your lifestyle? Simply tell HowUdish what kind of meals you're looking for and the app finds nearby restaurants with options for you.

Dishes you love
Use the swipe right feature to tag what you want, swipe left on what you don't, and HowUdish will get even better at showing you restaurants with dishes you'll love.

chat & share
Find a network of friends who share their favorite restaurants that match your nutritional lifestyles. Chat and share the places you love to eat while discovering new favorites and find a meal that matches your lifestyle.
MEET THE TEAM
Helping you to stay on course!
FOUNDERS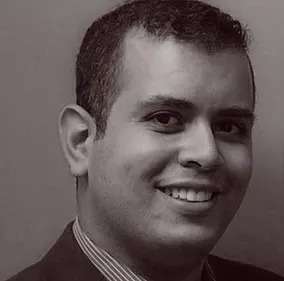 MICHAEL GAYED
Michael Gayed is the Founder of HowUdish, a dish discovery social networking app that helps users find restaurants that suit their lifestyle needs on the go. As a Portfolio Manager, he develops investment strategies, performs analysis on various asset classes & publishes articles related to stocks, bonds, commodities & currencies. He is an active contributor to financial websites and has been interviewed extensively in the media for outlets including CNBC and Bloomberg TV/Radio. Research that he's published has won awards and ranks among the most downloaded white papers on the Social Science Research Network (SSRN). In a short time, he went from being unknown to being called one of the most sought-after analysts for financial commentary, particularly for his extensive experience with stock market anomalies. He is also the author of the foreword to the 2nd edition of Intermarket Analysis and Investing, written by his father in 1990.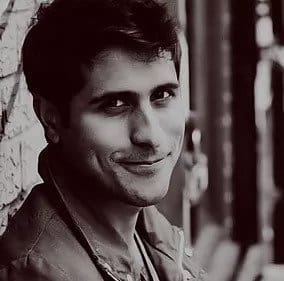 BOBBY GILL
In his role as CEO & CTO of Blue Label Labs, Bobby provides strategic oversight and serves as the chief technical architect for all products built by Blue Label. Prior to founding Blue Label Labs in 2009, Bobby was a Program Manager at Microsoft within the Servers & Tools division. Together with co-founder Jordan Gurrieri, Bobby co-authored "Appsters: A beginner's guide to app entrepreneurship". Bobby graduated from the University of Waterloo with a Bachelor of Mathematics and Computer Science and completed his MBA at Columbia Business School.
ADVISORY BOARD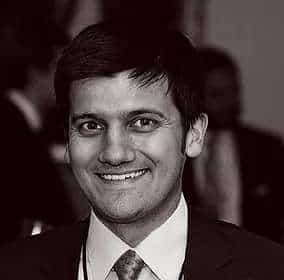 GEORGE TSIATIS
George Tsiatis is the CEO & Co-Founder of the Resolution Project, the Founder and Managing Director of Group 113, LLC (a certified B Corp), and has played various roles in launching additional entrepreneurial ventures over the years. He has worked with hundreds of entrepreneurs and social entrepreneurs to scale their businesses and their impact. George began his career at a major New York City public relations firm. He also serves on the board of the Kew-Forest School. George earned his BA with honors from Harvard with a Special Concentration in Byzantine Studies and his JD with high honors from St. John's University.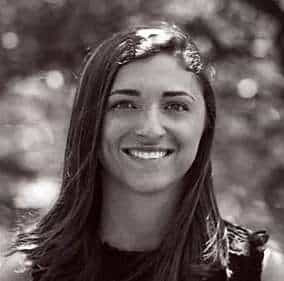 ALLISON WOOD
Allison Wood MS, RDN, CNSC, LDN has a breadth of experience and her seamless adaptability has allowed her to work with a range of clients from adults in various medical clinics to athletes of the 2016 World Series Champion Chicago Cubs. Allison has developed a private dietetics practice focused on healthy, balanced meal development and planning with a growing client base. She has experience working with individuals of all ages and is facile with specific dietary needs including vegetarian/vegan, gluten intolerance, high-protein, low-calorie, and food allergies. In concert with HowUdish, she has made it her mission to educate individuals on how to continue to eat healthy and follow any specific dietary needs while eating out. Allison Wood is a Registered Dietitian with a Bachelor of Science in Nutrition from Cornell University and a Master's degree in Clinical Nutrition from Rush University.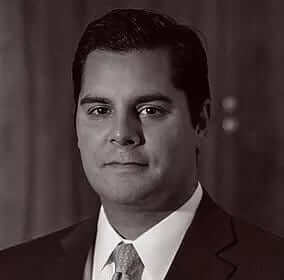 LENNY LEONE
Lenny Leone is a Principal at Broadhaven Capital Partners, an independent investment bank focused on the financial services sector. Lenny has spent his career advising firms across the financial technology and securities brokerage landscape on over $15 billion in M&A and capital raising transactions. He was previously an investment banker with Bank of America Merrill Lynch and Citi, and has held senior corporate development roles at TD Ameritrade and MF Global. Lenny holds a B.S. in Finance and Information Systems from New York University.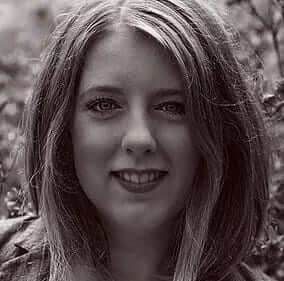 JILLIAN HASTINGS
Jillian started her career in New York City's fashion industry as the receptionist at Kate Spade. Wearing multiple hats in between she eventually moved on to focusing the bulk of her career on managing sourcing and manufacturing for costume jewelry. After 9 years in fashion, she decided to take on the world of apps with HowUdish managing the social media and PR efforts. Jillian earned her BS from Fordham University specializing in Business Administration. She also is a member of the woman's only social club, The Wing, and works out of the Soho location often.
ALFRED VITSENTZOS
Alfred Vitsentzos is the co-owner of Nick's Bistro, a highly successful Greek restaurant in Forest Hills, Queens, since 2009. The neighborhood restaurant has become one of the most popular places to enjoy a variety of occasions including wedding and baby showers, birthdays and graduations. Alfred has been in the restaurant industry for over fifteen years. His first job was as a food runner at a German restaurant in Long Island. He later advanced to the position of host, waiter, and then manager. Alfred's education in finance and his experience working on Wall Street prepared him to oversee the financial responsibilities of Nick's Bistro. Alfred has been a life-long vegetarian and understands the need to diversify restaurant menus to accommodate a variety of dietary needs. Alfred currently resides in Forest Hills, Queens, loves to play ice hockey, and is a food enthusiast who enjoys exploring restaurants around New York City. Alfred graduated from Fairfield University in 2012 with a major in Finance and a minor in Accounting.