The Travelers Lifestyle
People who go out of town on business, vacation or for other matters, often come home several pounds heavier than when they left. This is directly related to eating habits that are less than optimal. And in most cases, this joins forces with a complete lapse in exercise.
"But I'm on vacation" people claim. Then they proceed to give every excuse in the book why temptation got the best of them and how they had no willpower. Well, if this sounds familiar, you are not alone.
But you CAN do something about it. You just have to push the comfort zone a little bit and turn the dial on the discipline meter to the right about two clicks. Then you'll be good to go!
Creative Exercise
The human body is an amazing structure that has amazing capabilities. One of which is its ability to give you resistance to do exercises. So, if you're lobbying to use the excuse that you can't find a gym when you go out of town, you can forget it right now.
All you need is about 10 feet of space to do a whole-body workout. You can perform such exercises as push-ups, dips, squats, lunges, bicycle crunches, mountain climbers and jumping jacks.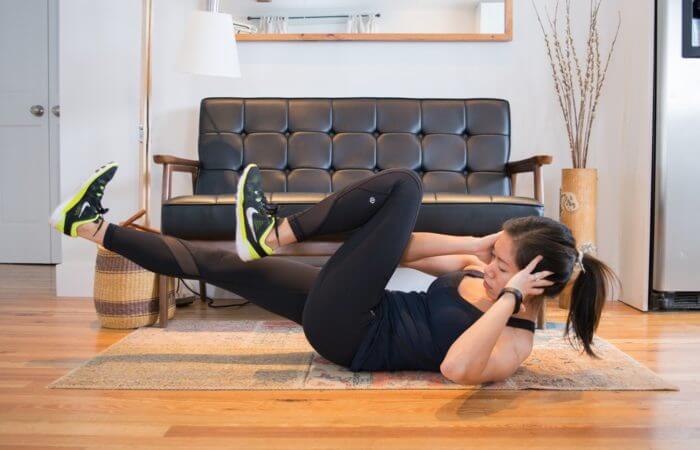 If you are in a hotel room, you also have towels at your disposal. You can use them to slide on the bathroom floor for more advanced core drills and you can also weave them through water jugs to do a whole litany of weight training exercises. Mind you, gallon water jugs often cost less than a buck!
Additional Activity
Here is a list of things you can do to stay more active while you are gone. And this is in addition to dedicated workouts.
Walk to as many of your destinations as possible; such as to dinner, plays, movies, museums, and sights.

Factor in active things where you are, such as hiking, biking, and skiing.

Book a trip specifically based around physical activity, such as Zion National Park for hiking tours. Or go to a beach location where there is a plenitude of physical things to do like swimming, running on the beach and playing sand volleyball.

Go out at night and dance. Not only is dancing good physical activity, but it's also good for the brain. Plus, it's hard to dance on a full stomach, so this will help you keep your eating under control.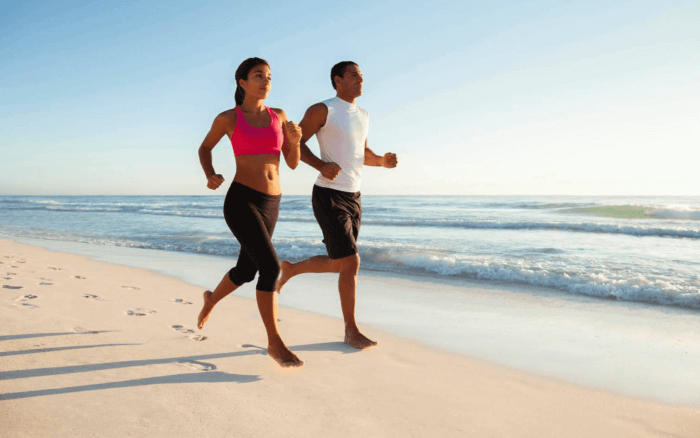 All of this being said, THE most important thing to do is honor your diet. If you do that, even if you do get a bit slouchy, you will not gain a pound. This is where the HowUdish app can come in real handy.
You can punch in your locale, your dietary preference, and even your weight goals. Seconds later, boom! You have a buffet (no pun intended) of options to choose from that won't throw you down a spiral staircase.
Not only will your body thank you, but so will your mind—because you won't have to deal with excessive feelings of guilt.
Photo by Maridav/Shutterstock.com