5 Easy To Make Snacks Under 5 Minutes
You are hungry, you are in a rush and you need to eat something now – we have all been there. We all also know how easy it is to grab something like chips or candy instead of eating something healthy. So how can you break the habit of eating junk food when in a rush? Easy, choose one of these easy snacks to make that you can whip up in 5 minutes or less.
Snack idea #1: Almond Butter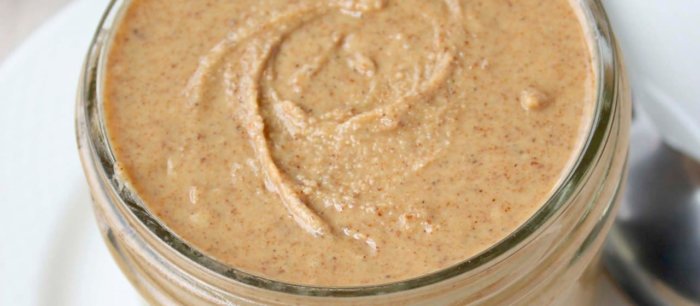 Thanks to the current food trends, you can find almond butter almost anywhere. Grocery stores, convenience stores, and even Starbucks now carry individual packs of almond butter that you can pick up when you need a quick 5-minute snack. No need to lug around a big jar, a simple squeeze pack of almond butter will do! Almond butter is loaded with antioxidants, vitamin E and can help lower cholesterol. A single serving (about 2 tablespoons) is surprisingly filling and makes for a tasty, healthy, easy snacks to make when you're in a rush.
Snack idea #2: Ricotta and Fruit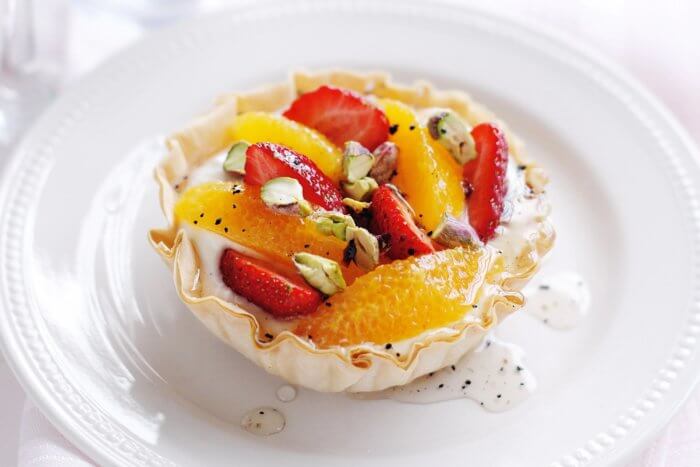 We all know that fruit is healthy and easy to eat when in a rush but what if you are bored with fruit? Maybe those strawberries in a bowl just aren't cutting it anymore. Try tossing in some ricotta cheese for a surprisingly sweet, creamy and savory taste. In addition to adding protein and calcium to your fruit snack, ricotta is super filling.  Ricotta makes it a great food to hold you over in between meals. Fruit, a scoop of ricotta and maybe a honey drizzle and your snack are done. Bam! Healthy.
If you are looking for new restaurants in your area, find them on the HowUdish App in quick time. Download the App Now!

Snack idea #3: Sesame Popcorn
Popcorn is easy to make (throw a bag in a microwave and wait a minute is about as effortless as it gets) but most of the delicious popcorn is covered in butter or sugar or both (kettle corn is so good…). So make this easy snack better. Make a bag of plain popcorn, toss about 1/2 teaspoon of sesame oil and 1/2 teaspoon sesame seeds inside, close the bag and give it a good shake. Now you have a snack that not only can help lower cholesterol, help burn fat, balance hormones and improve blood pressure but also tastes really really good. Thanks, teeny tiny sesame seeds for being so amazing!
Snack idea #4: Smoothies
If you have a blender, you've basically already accomplished the trickiest part of making a smoothie. Smoothies are so quick to whip up and you can throw practically anything in them and they will turn out delicious. A simple formula to follow for a great smoothie is this: 1 liquid, 1 fruit, ice, a sweetener, and a green veggie. These 5 simple ingredients will make smoothie gold.
For the liquid, opt for something like almond milk or coconut water to add a little flavor (and some extra nutrients). Practically any fruit will do, so go crazy in this category. Also, the more fruit the merrier so don't limit yourself to just one type! A tiny bit of honey, maple syrup or agave will brighten up your smoothie. It will satisfy any sweet craving you may have without filling you with processed sugars. As far as the green veggie goes, kale will give a nice kick to your smoothie, spinach is subtle but still full of protein, fiber, vitamins A, C, K…(this list goes on…), and tossing in avocado will thicken your smoothie and add some healthy fats. So many choices!! So grab that blender and make yourself a snack!
Snack idea #5: Avocado
While avocado toast is amazing, why not skip the toast and just eat the avocado, in a bowl, maybe with some toppings? Even easier! This versatile snack is something you can eat every day and never get bored. Just reach for a different, common kitchen topping every day.
Scoop the avocado into a bowl and sprinkle on some salt, pepper and lime juice. The next day, do a drizzle of honey and some goat cheese. Kick it up a notch with a little chili powder and some peanuts for crunch. Healthy because of all the potassium, heart-healthy fats, and fiber that avocados have, quick because just about anyone can scoop and avocado and sprinkle stuff on top. Love. This. Snack.
Start with these 5 easy & quick snacks to make and you will never go back to reaching for a bag of M&M's or cheese puffs in the middle of the day. Doesn't it feel good to snack healthy even when you are in a rush? Go you! And don't forget to download the HowUdish App to find the new restaurants that have come up in your area!
If you got a hunger for more, here are some other health & balanced snack ideas.